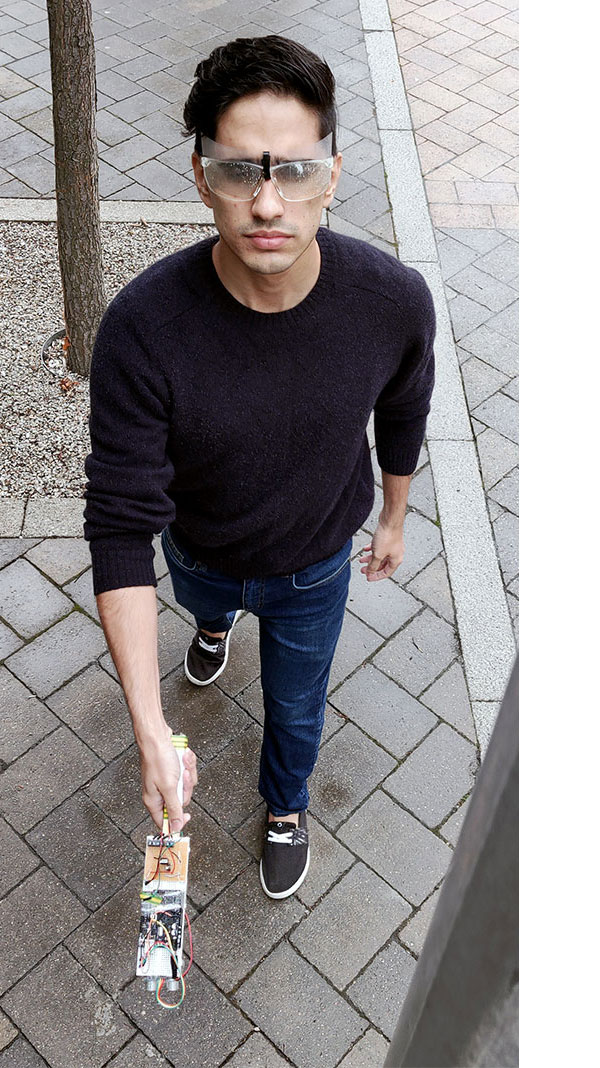 What if?
I am a thinker, a problem-solver, a designer from India based in London. I am a graduate from the Royal College of Art and currently exploring avenues where I can have an impact as a designer.
Throughout my life, I have been driven by curiosity in the world around me. My inquisitive nature began with objects; how and why they are made in a certain way. This led me to pursue a Bachelor's degree in Mechanical Engineering in 2015.
Over the next three years, working as Design Consultant in 3M India, my focus shifted from objects themselves to their relationship with people. I honed my skills as a designer, collaborating on a number of research and commercial projects, spanning multiple industries like healthcare, automotive, manufacturing, consumer and transportation.
Intrigued by how good design becomes great design, my continuous search for answers brought me to the Royal College of Art in 2018. Thriving in an environment that constantly challenged and inspired me, I created and collaborated on multiple award-winning projects, like PLOC and FriGo.
PLOC - an interdisciplinary project rethinking plastic recycling, won The Grand Challenge in 2019, a collaboration between the Royal College of Art and CERN (The European Organization for Nuclear Research).
FriGo - a game-changing vaccine carrier for the humanitarian world, was exhibited at Milan Design Week 2019, and won the Sapling Nursery Grant from Médecins Sans Frontières (MSF) that same year.
I enjoy working with people and believe that design has the tools to bring multiple disciplines together to collaborate towards a common goal. My design philosophy aligns with my personal philosophy - design asks the right questions. It is a way of thinking about ambiguous problems, considering different perspectives, to create rigorous and viable outcomes that ultimately lead to a more equitable world.